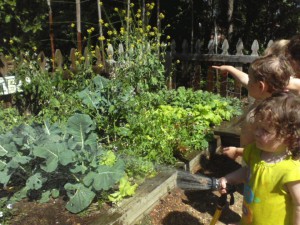 Our large nature-rich playground (our outdoor classroom) features plenty of construction materials for young builders, climbing structures, spaces and "loose parts" for dramatic play as well as nature discovery.
We play outside every day, in every kind of weather. When there is nice weather students can choose to spend some of their morning time outside and we have our snack and lunchtime outdoors as well. While some children choose to spend their time reading, working on art projects or playing quietly inside, many students choose to spend almost their entire day on the playground! And since we do not share our playground with other classrooms we are free to do so. We are lucky indeed.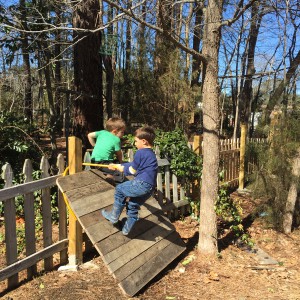 We offer opportunities for the children to experience physical risk, thereby giving children the opportunity to learn where their bodies begin and end and to learn first-hand what they are capable of. The children are charged with assessing their own risk while being monitored by the adults. In this way, they gain a better understanding of safe exploration, versus danger.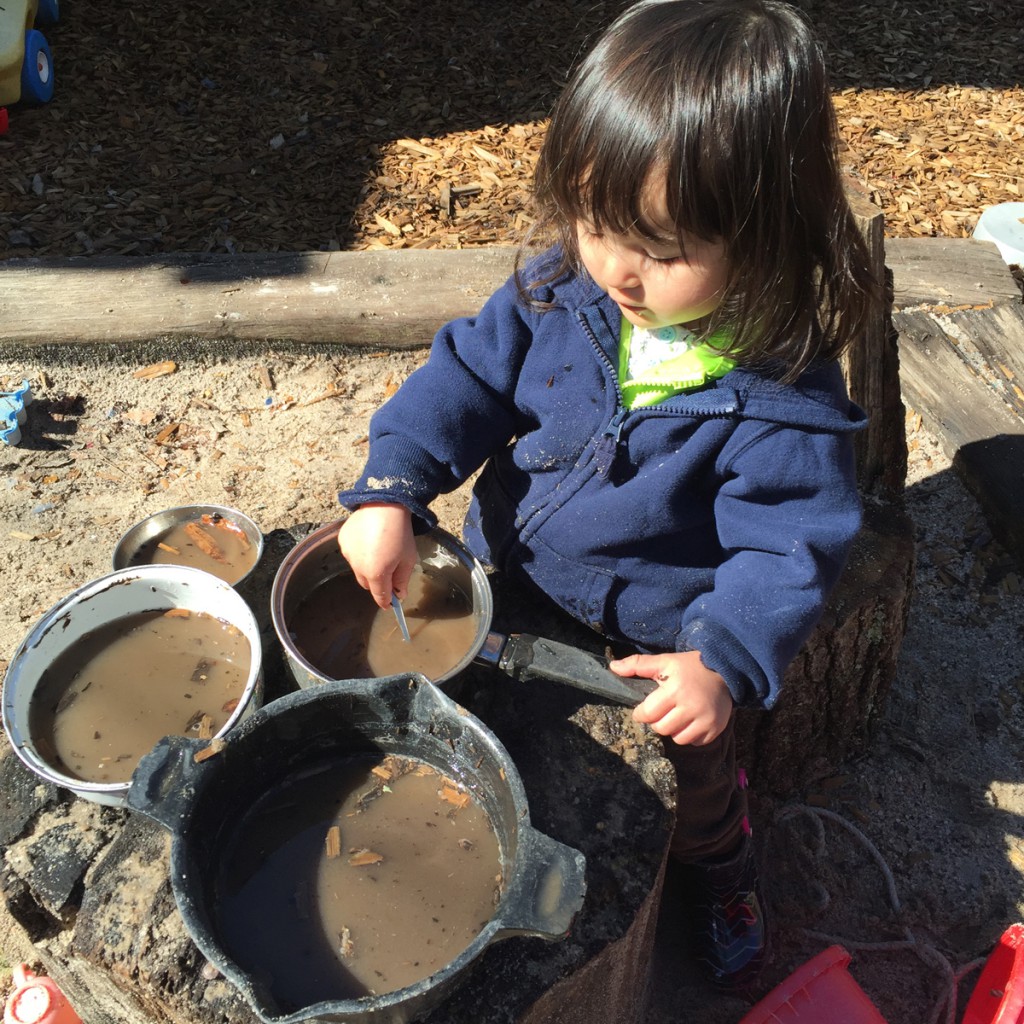 The world is mud-lucious and puddle-wonderful. – e.e. cummings