Welcome to our play-based morning preschool in the heart of downtown Carrboro.
Welcome! We are a small play-based morning preschool in a cozy little house in the heart of downtown Carrboro. We've been proudly providing high-quality early childhood education since 2005, for children ages two to five. We believe in nurturing and valuing children and bringing families together to create a community.
Little House Playschool is a very creative, hands-on, and "messy" school. We go shirtless in hot weather and play in the mud. We spend a lot of time outdoors every day, regardless of the weather. We use lots of paint, and play in the water every chance we get.
Little House Playschool is a happy place that invites exploration, nurtures play and ignites creative thinking. Our kids love coming to school!
At Little House Playschool, you will find:



loving teachers
silliness
disco dance parties- oh yeah
tree stumps, mud puddles and water play
quiet book time
pirates and fairies
banana phones- "hello?"
open-ended toys and "loose parts"
art, paint, play dough
dress-ups
Rubber Chicken (our beloved mascot)
music and movement
glitter!!!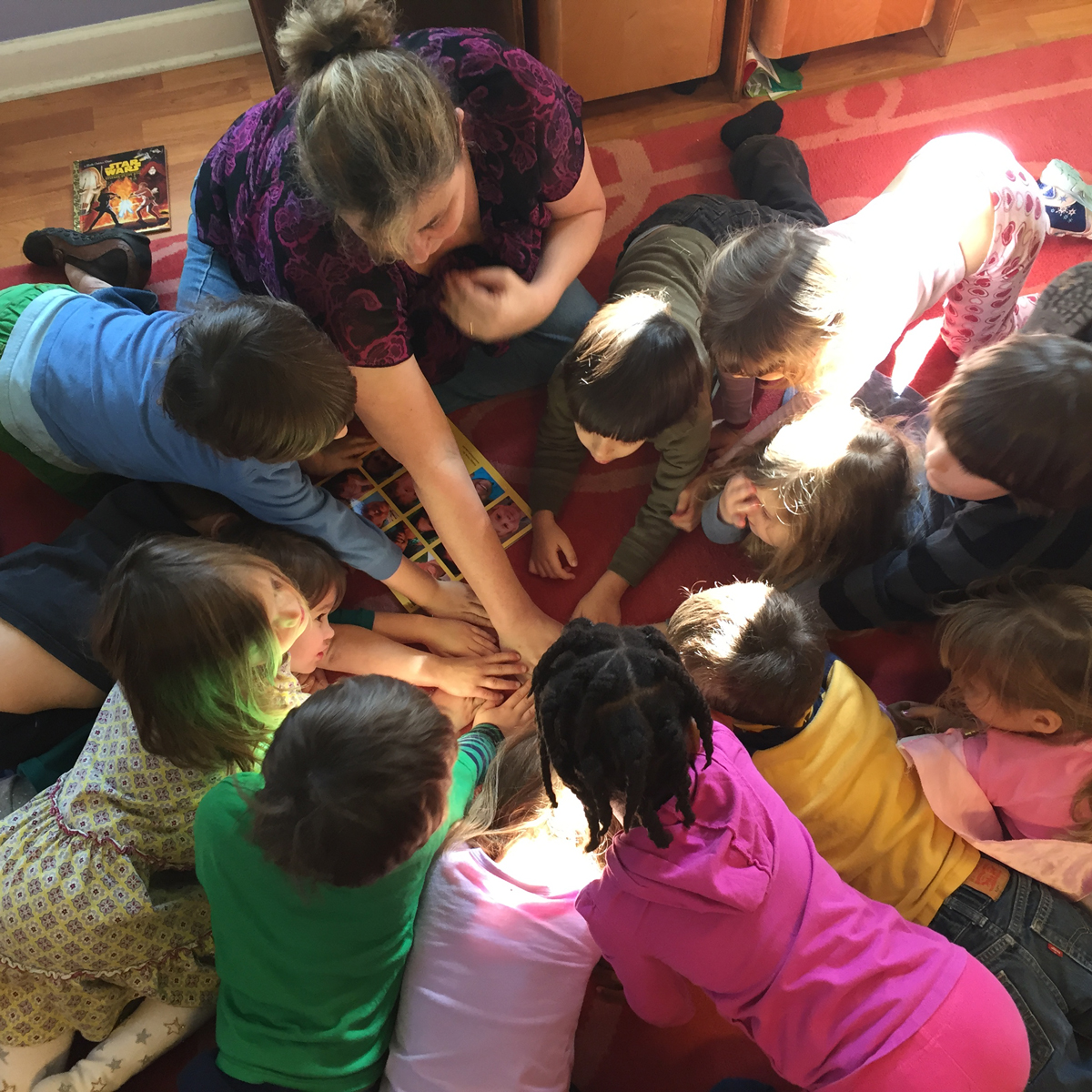 The places where you are truly seen are sacred.
Why play based?
We believe open-ended play is the foundation of learning for young children.  Play is at the heart of our program.  Play and the freedom to explore provide our children with the chance to develop emotional, physical, social and intellectual skills that will last a lifetime.
"Although it is counterintuitive, the more children learn from their own play when they are young, the better prepared they are to learn from academic instruction when they are older."  David Elkind, The Power of Play.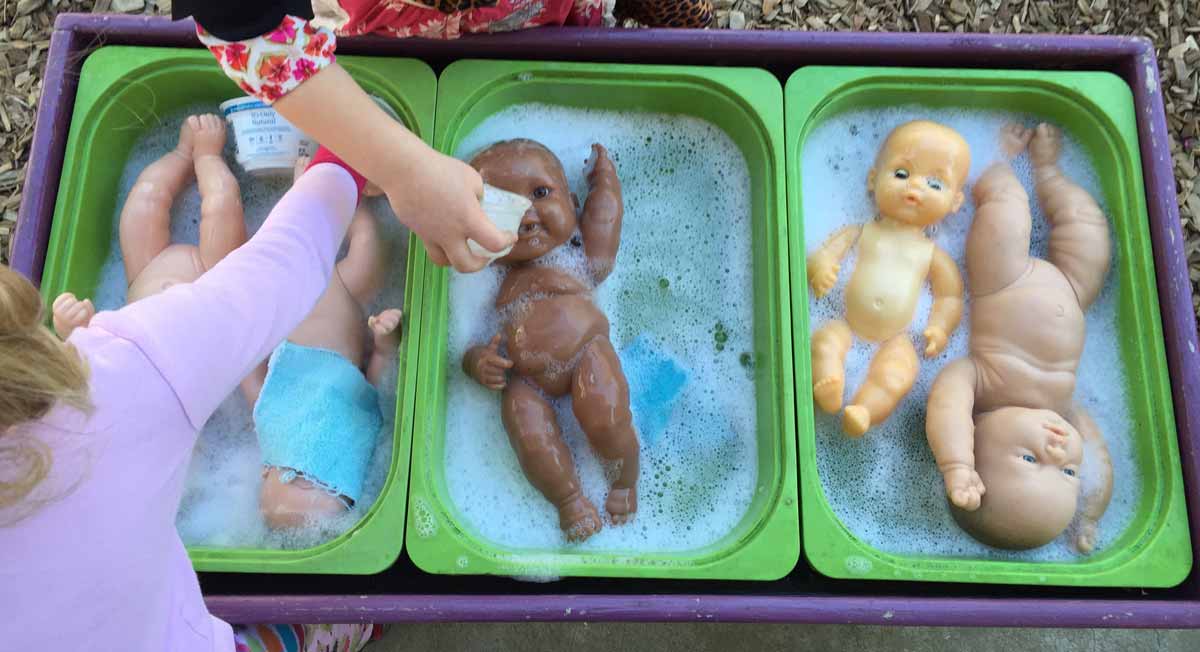 "Children learn as they play. Most importantly, in play children learn how to learn." – O. Fred Donaldson